Built to suit the needs of the club industry
The Club App you didn't know you needed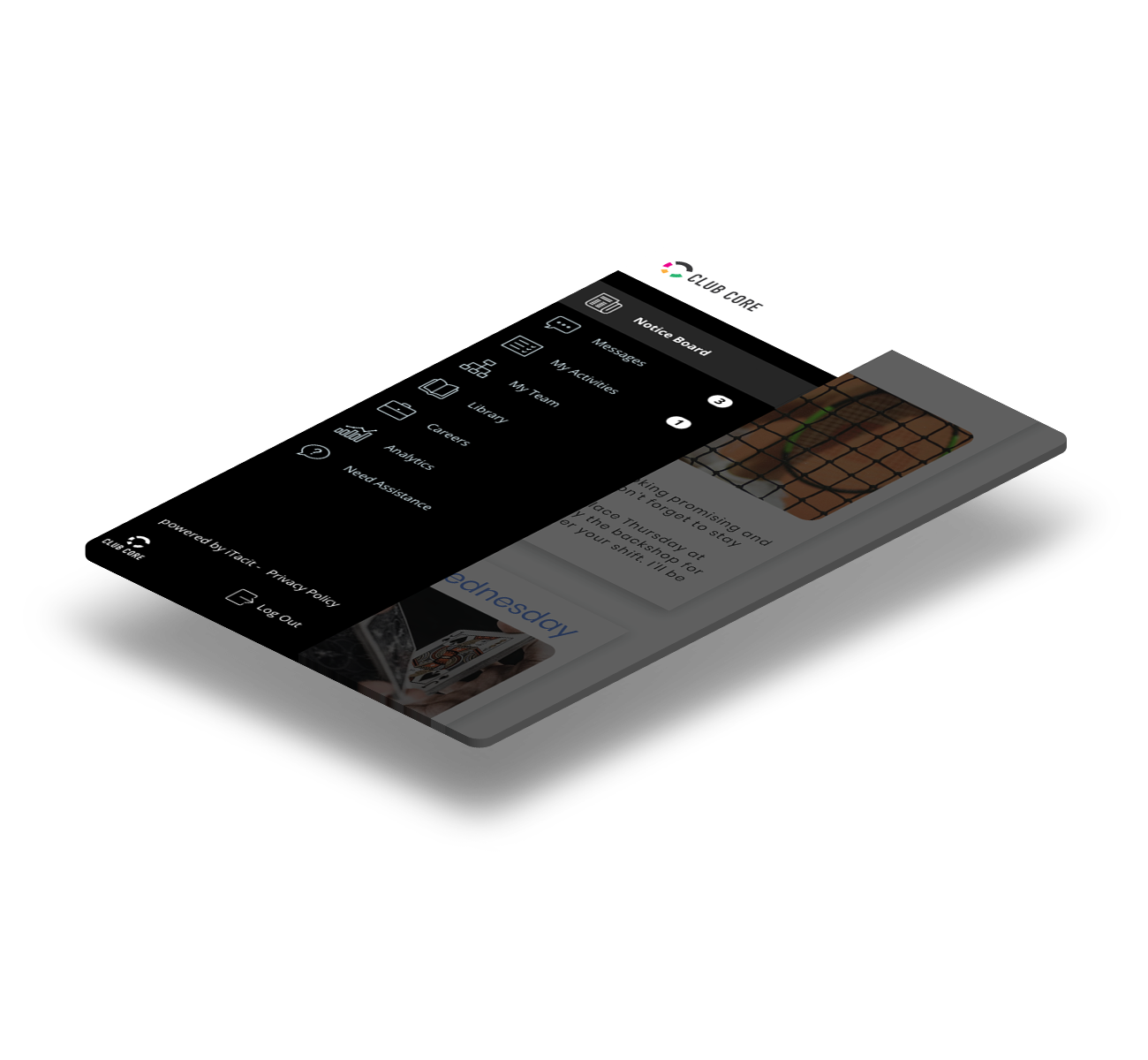 Created and run by managers for managers.
Club Core is a platform that helps managers take care of communication, education, and workflow automation all in one place.
Take us with you wherever you go
Our software is available for both desktop and mobile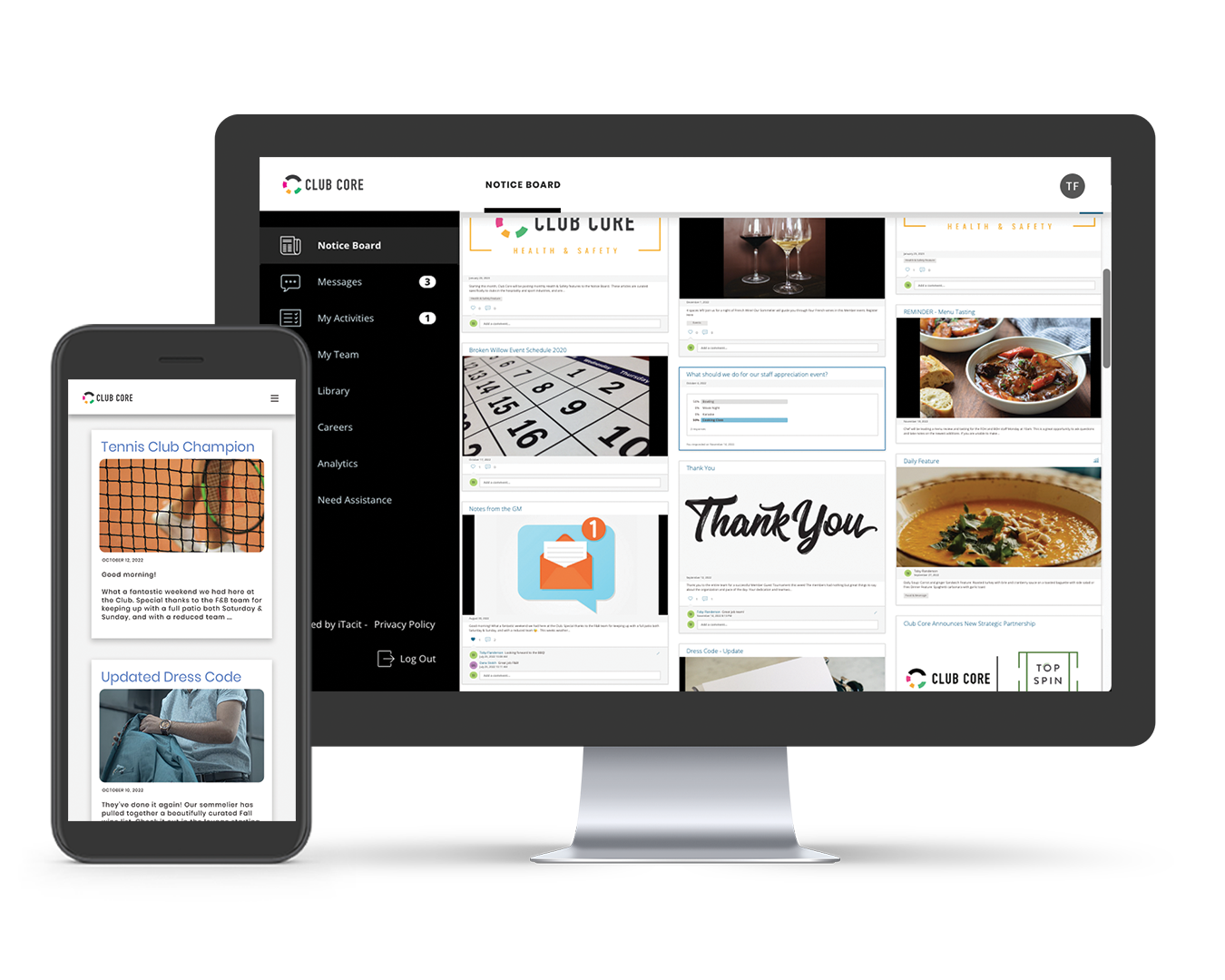 Powerful features for everyone
Available for staff, members, and board/committees
What is Club Core ?
Learn how Club Core helps you provide the best experience to every member and guest - without adding hours to your day.
View Video
Communication
Dedicated communication channel
Reach staff anytime with the built-in messaging system on the Club Core app – no company email or personal phone number required
Get everyone on the same page
Centralize communications onto one platform that also handles your other needs.
Communicating with a large team can be a challenge, especially when each department has their own preferred system. Need an easy way to communicate with an individual on your team? How about the company as a whole?

More About Communication
Education
Confidence that staff is trained to your standards
Short and sweet micro-learning allows team members to learn about their role, and the club, in a way that works for them.
Training has evolved.
While hands-on training and in person orientation will always have an important role to play, allowing staff to learn at their own pace is the key to an engaged (and educated) team.
More About Education
Get your team up to speed.
Need a 5-minute video to teach the perfect martini or an equipment safety course for your grounds crew?
More About Education
Automation
Be one step ahead of your task list
Let technology do the work for you. Forget lost emails, unsigned authorizations, and missing paperwork.
Day to day operations are busy enough
Stop wondering where something was left or who took care of it.
Automated workflows allow you to pre-set notifications, assign training and manage recruiting so you can set it and forget it.
More About Automation
Have a new hire?
Simply add the employee to Club Core and let the system do the work for you.
Automatic roll out of employee handbook, mandatory training, and the company orientation video.
More About Automation
Features
Everything you need in one centralized hub
Library
Centralize company documents, resources, SOP's, employee handbooks, fillable forms & checklists
Messaging
Communicate with an individual, department or company wide
Notice Board
Build out a curated digital bulletin board for staff updates, company info and polls
Analytics
Review stats on post engagement and form/checklist completion rates
Careers
Streamline the recruiting process with custom application forms and applicant ranking. Available for both internal and external candidates.
My Team
A quick view for manages to see who's up to date and who may need some extra support. Message, assign and review employee assignments
My Activities
One stop for employees to see assignments.
Admin
Additional access for managers to add staff, pull reports etc.
Shopping Cart
E-commerce functionality for e-learning
Many clubs are using Club Core...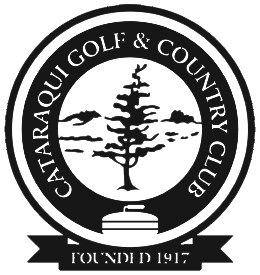 What people are saying...
Club Core has been the perfect platform to host our required training, on boarding and centralized communication for all staff at Credit Valley. The team at Club Core made the implementation process seamless.
Jason Hanna
COO - Credit Valley Golf Club
Digitizes our paper heavy processes and create efficiencies in HR related items
Brian Mossop
GM/COO - Shaughnessy Golf Club
Club Core has made the on-boarding process seamless and effortless. Extremely happy with the efficiency of Club Core.

1. Saves time
2. Effective communication to all Staff in a timely manner
3. Effective training
Anna Ferrazo
HR and AP Coordinator - Lambton Golf Club
Club Core is the future for onboarding, documentation, training, and communication. This complete system has quickly become one of the core ingredients required for our business
Jeremy Logel
GM/Executive Professional - Elmira Golf Club