Track, escalate and manage member, course and building issues
Digital Forms and Checklists
Knowing about member or course maintenance issues is the first step, build forms to collect information and log requests digitally.
Fix issues in the moment if a member is having a bad experience. Real-time escalation to managers based on triggers.
Have members sign-off on policies or assign daily checklists to staff. Check their status and send a follow-up reminder when needed
A better way to resolve issues that's easier on everyone.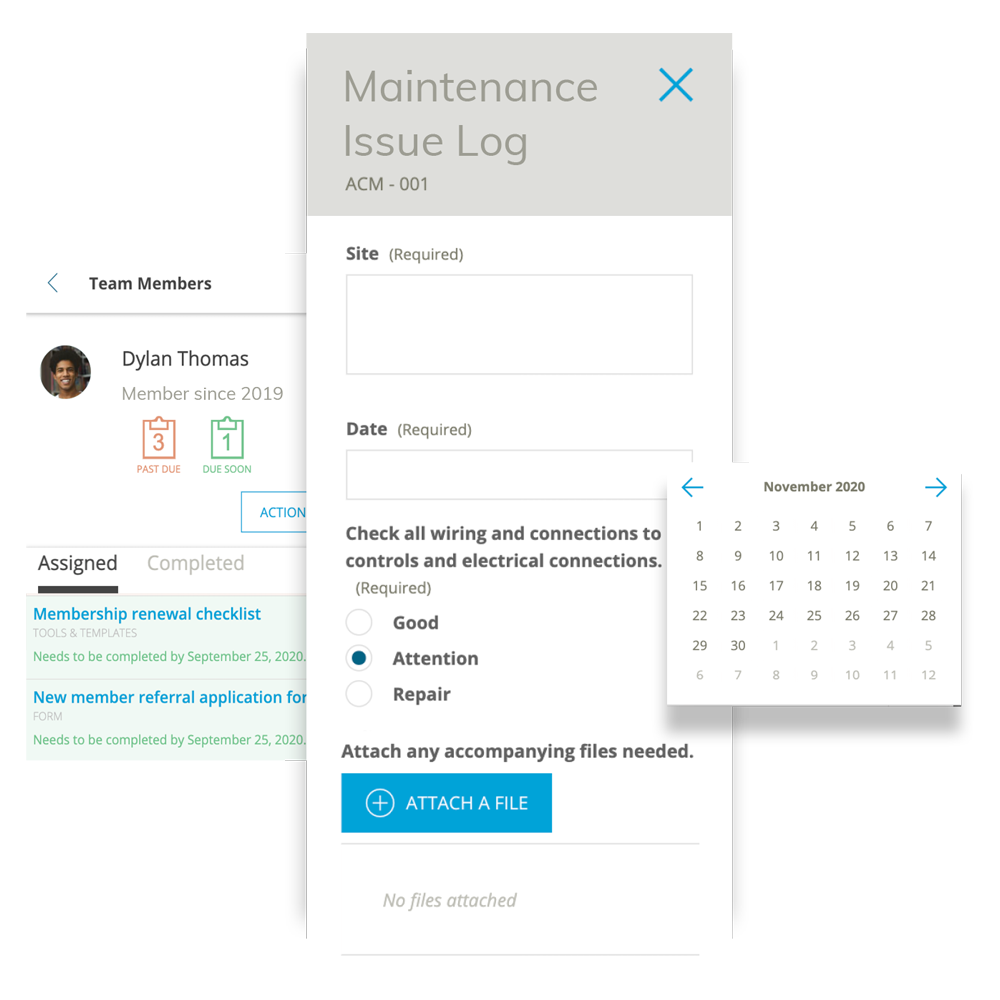 Modernize how your club tackles board and operating committees.
Club governance requires defined policies with traceability and accountability. Set guidelines and establish a line of separation with board and committee management tools.
Built-in reporting and analytics – Need to justify capital expenditures or resources to the board? Report ongoing issues and trends.
Club-Wide Visibility – Audit incoming issues for trends and areas of focus. Look up individual entries or roll-up results and analyze, using built-in reports or Excel export.
Rentals and events form
Daily stock and inventory checklist
Building maintenance checklist
COVID-19 Waiver Form
Membership application form
Workplace health and safety
Power cart policy sign-off