Club governance software for a better board experience
Create a dedicated channel between board members, staff and management - without personal email
Share club by-laws and other critical documents for various operating and board committees.
Onboarding Workflows Get new members contributing to a committee sooner with automated onboarding.
MINUTES OR POLICY CHANGES?
Use less management time for boards & committees
BETTER MANAGE YOUR BOARD: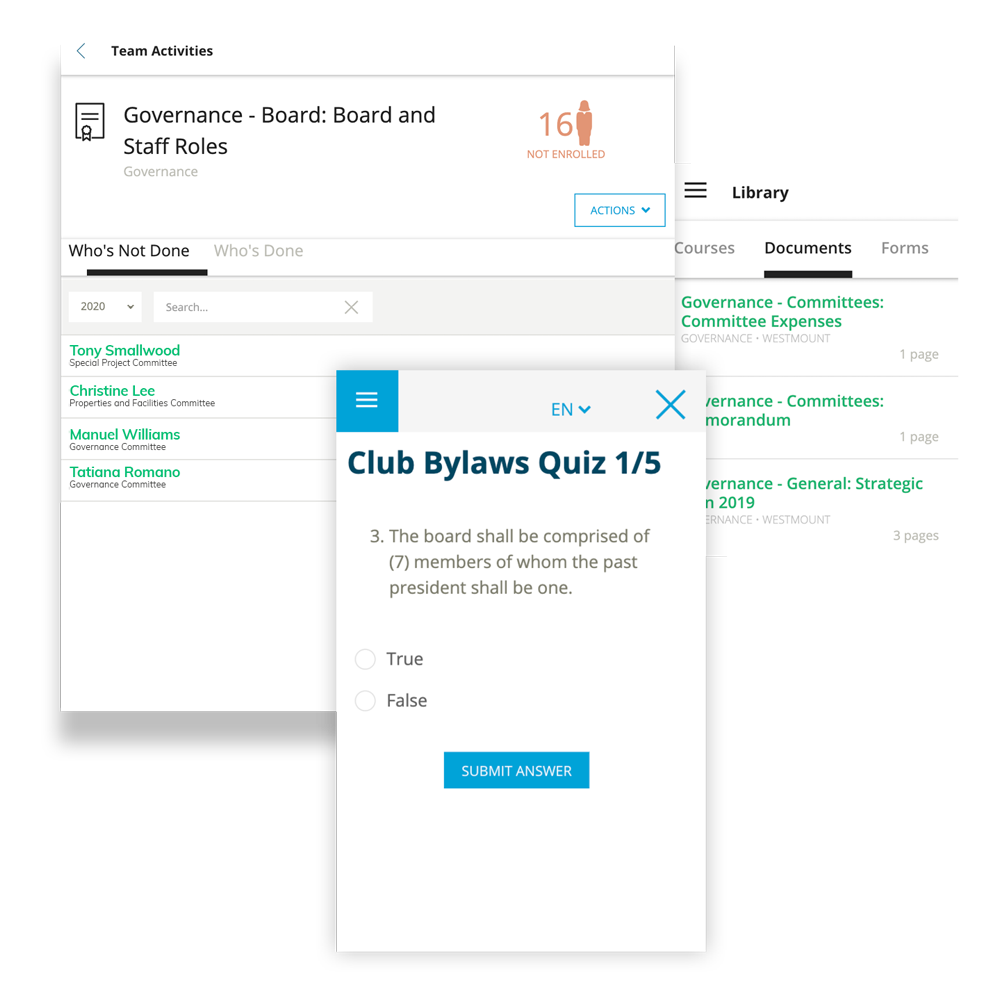 Modernize how your club tackles board and operating committees.
Club governance requires defined policies with traceability and accountability. Set guidelines and establish a line of separation with board and committee management tools.
Read Receipts and Conversations – Create a breadcrumb trail with tracked conversations and a dedicated communication channel for golf board and committee members
Social Boards for Committees – Create a more welcoming, social experience for your golf club board of directors and committee members.
Training for board and committee protocols
Engagement analytics
Message views
Pulse polls and board surveys
Library of procedures and policies
GM updates for board and committee members
Audit incoming issues for trends and areas of focus Reports to justify capital
Expenditures or resources